Window decals can be an inexpensive and easy way to convey your brand and marketing to passers by, even out of office hours. The easy application and removal of window decals means that you can quickly promote your latest offers and sales with ease.
In fact, when it comes to uses of window decals the uses are endless, here are some of our favourites:
1. Company Logo
Adding your logo or a fun graphic to your storefront can transform the look or an empty space without breaking the bank. Keep it simple with text or get creative with motivational quotes or graphics.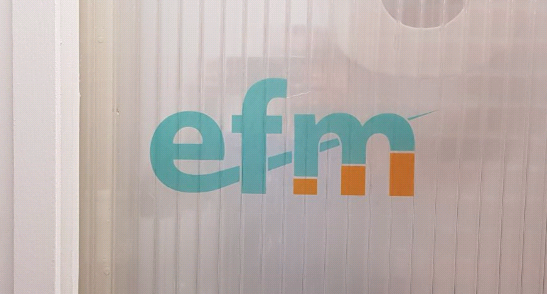 2. Provide Business Information
Create a branded window decal communicating the useful information you want to share with your customers, such as your opening hours, telephone number, that you have free wifi or are pet friendly.
3. Business Promos
Make your windows talk… use eye catching designs to promote your latest sales and offers. Quickly and easily replace your decals with the latest campaign or seasonal message. You can't beat a big circular sale sticker to draw customers in - choose your business colours to match your shop decor.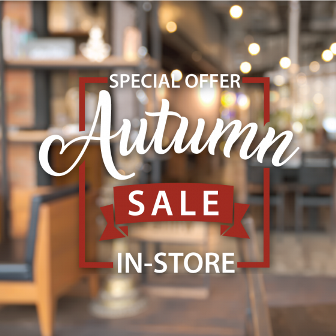 4. Social Media
Add your social media hashtags and profiles to your window. Use your social media accounts such as Facebook, Instagram and Twitter to promote sales, offers and new products. They can also be a good way for customers to get in touch when your business is closed.
5. Think outside the box
Your decals can also be placed in car windows in a wide array of sizes and shapes. Let joe public read about your business while sat in traffic. Free advertising at its best!
At Sticker Gizmo we offer a wide range of window decals to edit or you can create your own from scratch. We only use the best window grip material for easy, non adhesive application. Window Grip's unique adhesive properties allow you to re-apply the decal multiple times without losing adhesion or leaving a residue.
Another key feature of our window decals is that your design can be printed in reverse if you would prefer your sticker to be placed inside your window facing outwards.
Design your window decal
here
.