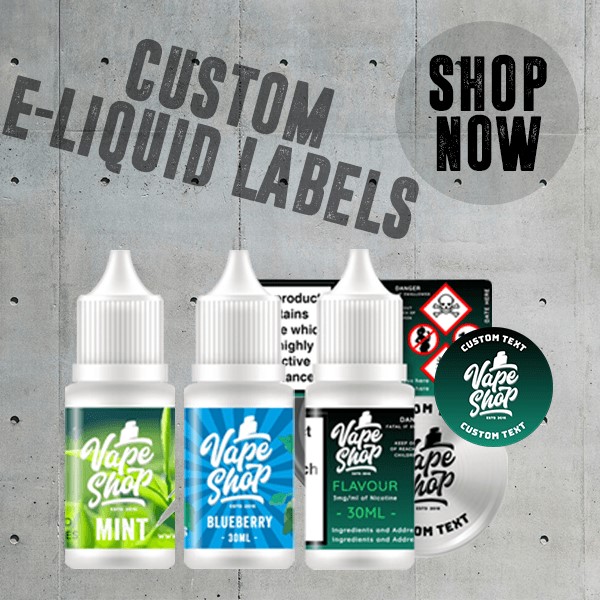 Stoptober is a 28-day stop smoking campaign from Public Health England which takes place each year in October. With many people turning to VAPE shops in an attempt to help them stop smoking cigarettes, now is a good time to promote your VAPE business.
Sticker Gizmo can help you to ensure your shop and products stand out! Whether it is the labels for your own eliquid, window decals or flyers, we offer a free design service, and our team of designers are on hand to help you create the most eye catching labels around.
Our eliquid labels come in a range of sizes and designs to fit the standard 10ml, 30ml and 60ml bottle size, and can be customised to your requirements, adding logos, ingredients and other key information. Create your own designs with our easy to use online tools, or use our free design service.
We are competitively priced for all quantities, even small orders, and offer fast delivery, with next day dispatch available. What is more, all your designs are stored online in your account, making re-ordering quick and easy.
Get in touch to find out more how you can wow your customers and save money with Sticker Gizmo. (Please note it is your responsibility to ensure your custom e-liquid label meets the requirements of the law. Any warning icon can be sourced and added to the design).