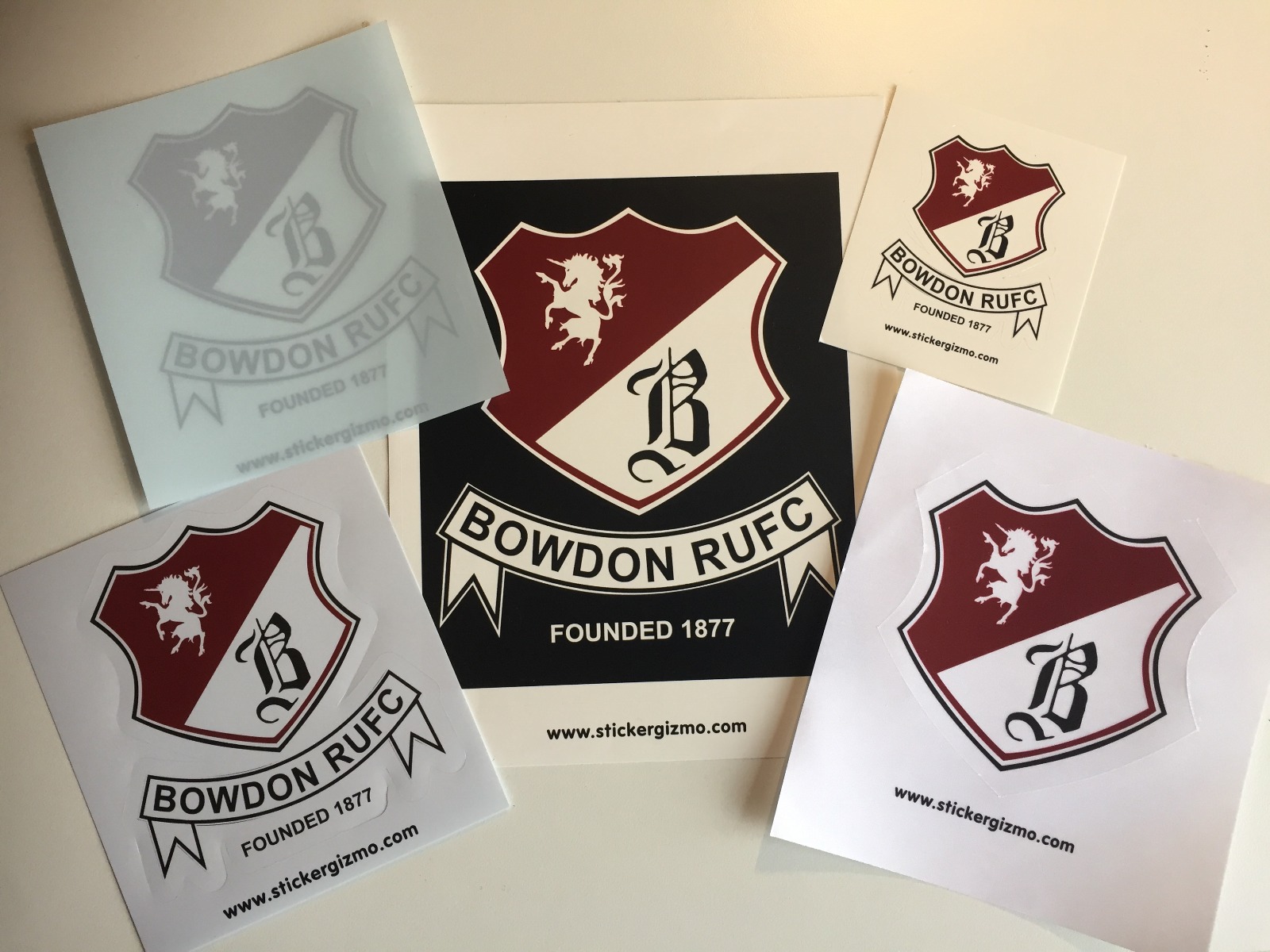 Bowdon Rugby Club was founded in 1877, and now has more than 1,000 members, everyone from the Mini's (Under 6s to Under 12s) to Seniors (including the 1st XV and Veterans).
Members are proud of their club, and want to shout about it, so the Club Shop is now offering.
1. Car Window Stickers
These reverse printed window stickers mean that they are stuck on the inside of car windows, but shown in the reverse. Easily applied and easily removed.
2. Kit Bag stickers
Especially useful for tours and tournaments, members can use these on their belongings, to show that they are part of the Bowdon Team.
3. Laptop and iPhone stickers
Laptop stickers are everywhere now, and are a great way to promote the businesses and clubs that are important to you. Smaller versions are also available for those who want to put them on their phones as well.
4. Car and Minibus stickers
For tours and tournaments, it can be useful to brand the coach cars, and minibuses, so players know the vehicles they are looking for. These stickers are easily applied, and whilst long lasting, can also be easily removed, so perfect for those weekends away.
If you want stickers for your club or association get in touch and speak to the Sticker Gizmo team.