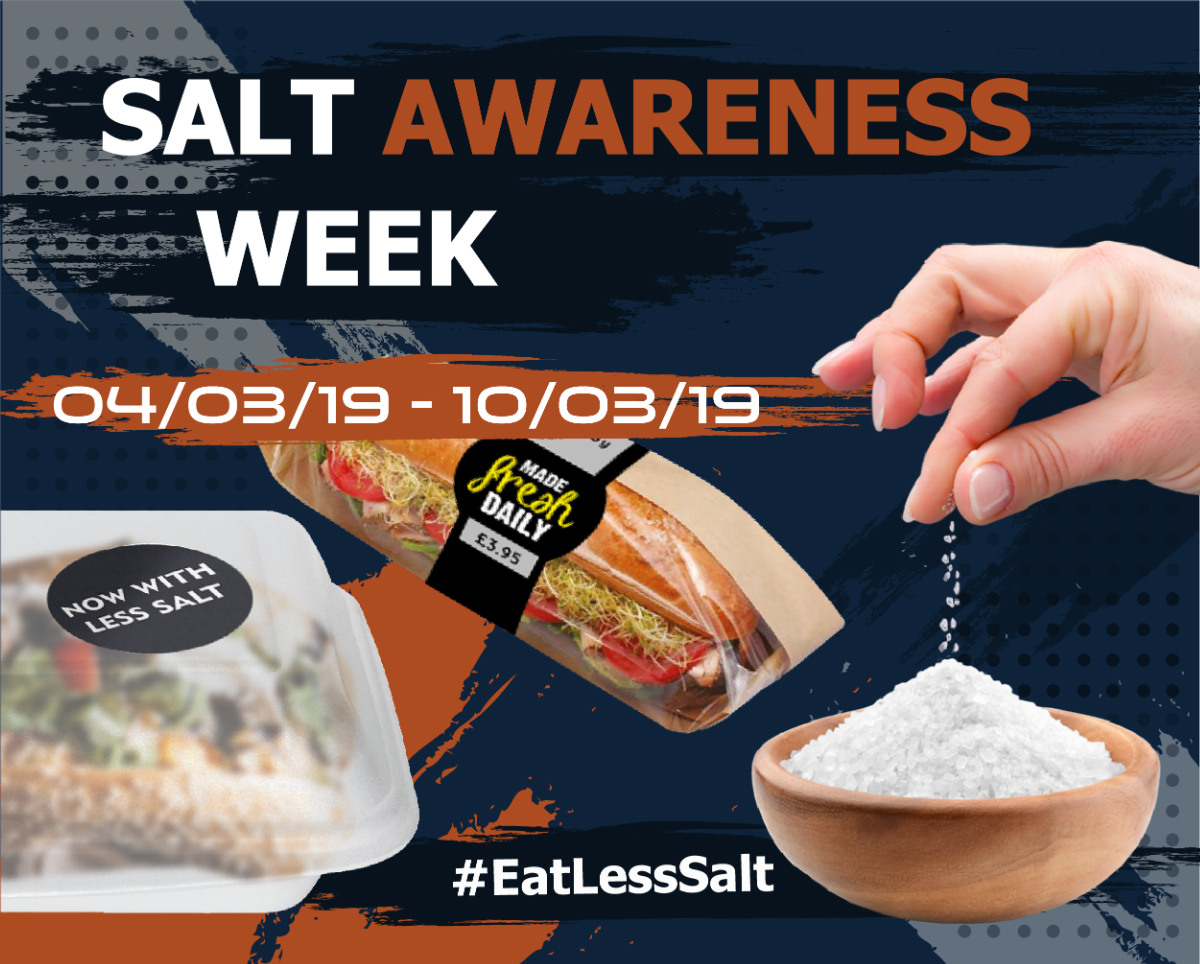 It is widely agreed that too much salt can have a damaging effect on health as it raises blood pressure, and increases our risk of stroke, heart disease, stomach cancer, osteoporosis, and kidney disease.
The Department of Health estimates that if we could reduce our average salt intake from 8g per day to 6g per day, we could prevent more than 8,000 premature deaths (i.e. deaths before the age of 70) from heart attacks and stroke.
This annual campaign aims to raise awareness of the hidden salt in food, and encourage people to add less salt to their food and cooking.
Many foods (especially from restaurants and takeaways) still contain a lot of hidden salt. If your business is trying to reduce the salt in the products you sell, make sure your customers know this, with "now with less salt" stickers.
Salt awareness week is a great opportunity to introduce informative food labelling in your business! Food labelling is crucial in helping your customers to make the right decisions for their health.
#EatLessSalt