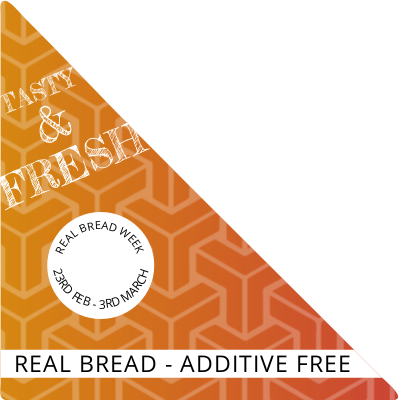 #Real Bread Week 2019 is the annual, international celebration of additive-free loaves and the people who make them.
The aim is to encourage people to buy Real Bread from local, independent bakeries, and bake their own Real Bread at home.
If you sell Real Bread, whether it be loaves, or used in the sandwiches you sell, make sure your customers know about it.
We can create stickers for your packaging, highlighting that the bread is additive free. But why stop there, why not create stickers for your windows, walls, even badges for staff.
Make sure your customers know why your bread is so special.