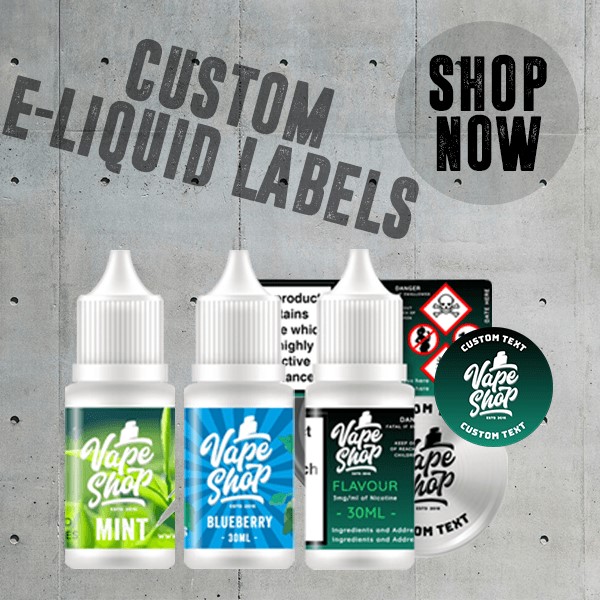 No Smoking Day is an annual campaign to raise awareness of the risks of smoking, and provide support and help to those wanting to give up.
If you have a Vape shop, it is a great opportunity to raise awareness of the role E-cigarettes play in helping people to quit smoking.
Thousands of people in England have already stopped smoking with the help of an e-cigarette. Plus, those who combine an e-cigarette with help from their local Stop Smoking Service have a high chance of success. In 2017-18, two-thirds of smokers who did so managed to stop smoking.
Whilst they aren't completely risk free, experts estimate that vaping is 95% less harmful than smoking cigarettes.
You can make sure your customers, and potential customers know this by creating special eliquid labels, window decals or flyers.
Our eliquid labels come in a range of sizes and designs to fit the standard 10ml, 30ml and 60ml bottle size, and can be customised to your requirements, adding logos, ingredients and other key information.
We offer a free design service, and our team of designers are on hand to help you create the most eye-catching labels around.
(Please note it is your responsibility to ensure your custom e-liquid label meets the requirements of the law. Any warning icon can be sourced and added to the design)