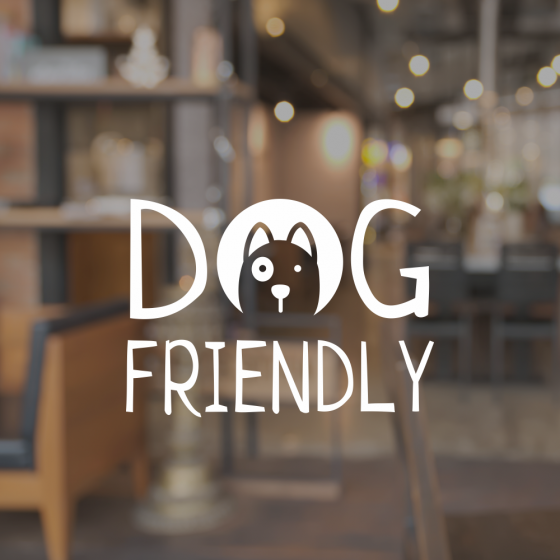 Love your pet day is on the 20th February. If your business welcomes pets, then shout about it.
Pet lovers love being able to bring their pets with them to places, especially if they know they will be really welcomed. Make sure that everyone knows that you are pet friendly with dog friendly signs like this.
This peelable Vinyl sticker is perfect for coffee shops, cafes, bars, pubs, restaurants and shop windows. It can be printed on peelable vinyl which means it will stick really well, but can also be easily removed.
It can also be printed in reverse so they can be put on the inside of a glass window and viewed from the outside.
This super cute doggy design is ready to order, but if you have something else in mind, use our easy to use online tools to create your perfect design yourself, or if you need some help, why not use our free design service.
We are competitively priced for all quantities, even small orders, and offer fast delivery, with next day dispatch available. Get in touch to find out more