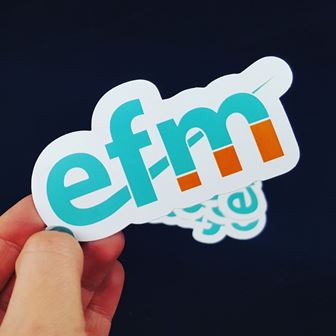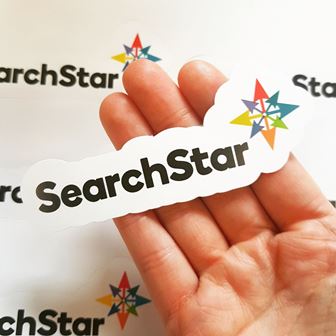 Sticker Gizmo's top ten tips on how stickers can boost your marketing.
Freebie giveaways – Exhibiting at a trade show, or hosting a special event? Then stickers are a must-have. Use them to label goodie-bags, or highlight discount codes, special offers and awards won. Whatever your message, stickers are a great way of getting it out there. Start designing your own using our easy to use custom sticker maker.
Packaging - Poor packaging does not reflect well on the brand. Design is key here, but so is the quality and type of sticker. Does it need to be waterproof or even freezeproof? Do you want it to be permanent, or easy to remove? View some of our great custom labels.
Shipping – Don't forget that your brand isn't just the product, it is everything right up to the box it is delivered in. Many companies use branded stickers to make their delivery packaging stand out.
Don't forget the kids! – What kid doesn't like a sticker? If you have customers or members that are children, or have children, keep this in mind when designing your sticker. They are put on lunchboxes, school bags, laptops, luggage, sports kit. You name it, they'll stick it. Take a look at some of our favourite designs
Use every opportunity – Few people have a bare laptop anymore, with many now displaying stickers. Make sure that your logo or message is out there. It might be simply to identify company equipment, or because your staff, customers or members like the brand so much, they are just proud to show it off.
Back of the sticker – Don't forget that the reverse of the sticker can also be a useful place for a marketing message.
Think big – Whether for bumpers, windows, or all over the bodywork, removable stickers for cars are everywhere. It might be for your own vehicle, company cars, or branding on local taxis, whatever you need, StickerGizmo can create it.
Think even bigger! – Stickers can be used to brand offices and shops. Our transfer stickers are used on windows, walls and doors, and can be removed without leaving a trace, useful when renting office space. But why stop there? Why not also put your logo stairs and even furniture!
Sticker-info – Do your customers or members want a reminder of your web address, or special dates, a conversion chart, or emergency numbers, etc? Provide information on your stickers that people may want to refer to in the future, and it is likely to be kept.
Stickers really are everywhere - from the packaging, labelling and branding of products, to car bumpers and windows, surf boards, school bags, lunchboxes, luggage and laptops. They have been used by businesses, clubs, charities and many other organisations for years. If you need inspiration, visit our facebook or Instagram accounts to see what can be created.
If you have any questions just give us a call. Are a friendly bunch and very happy to help.