Wouldn't your products look great, and stand out in the run up to Halloween with a spiders web, skeleton, or pumpkin sticker.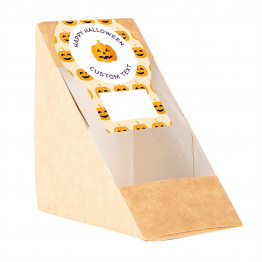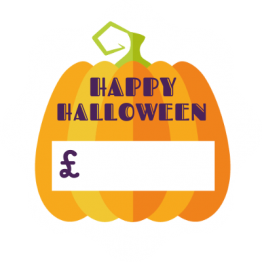 Stickers are a quick and low-cost way to celebrate occasions like Halloween. Many coffee shops choose to add fun things like this to their sandwiches, and snacks, but you can also decorate your shop front with easy to apply, and remove, window stickers.
If you know what you want, you can create it using our online tools, but if you need some help, why not use our free design service. We are competitively priced for all quantities, even small orders, and offer fast delivery, with next day dispatch available.
What is more, all your designs are stored online in your account, making re-ordering quick and easy, for next Halloween! It's not a trick! Get in touch to find out how you can treat your customers to some Halloween fun and save money with Sticker Gizmo.