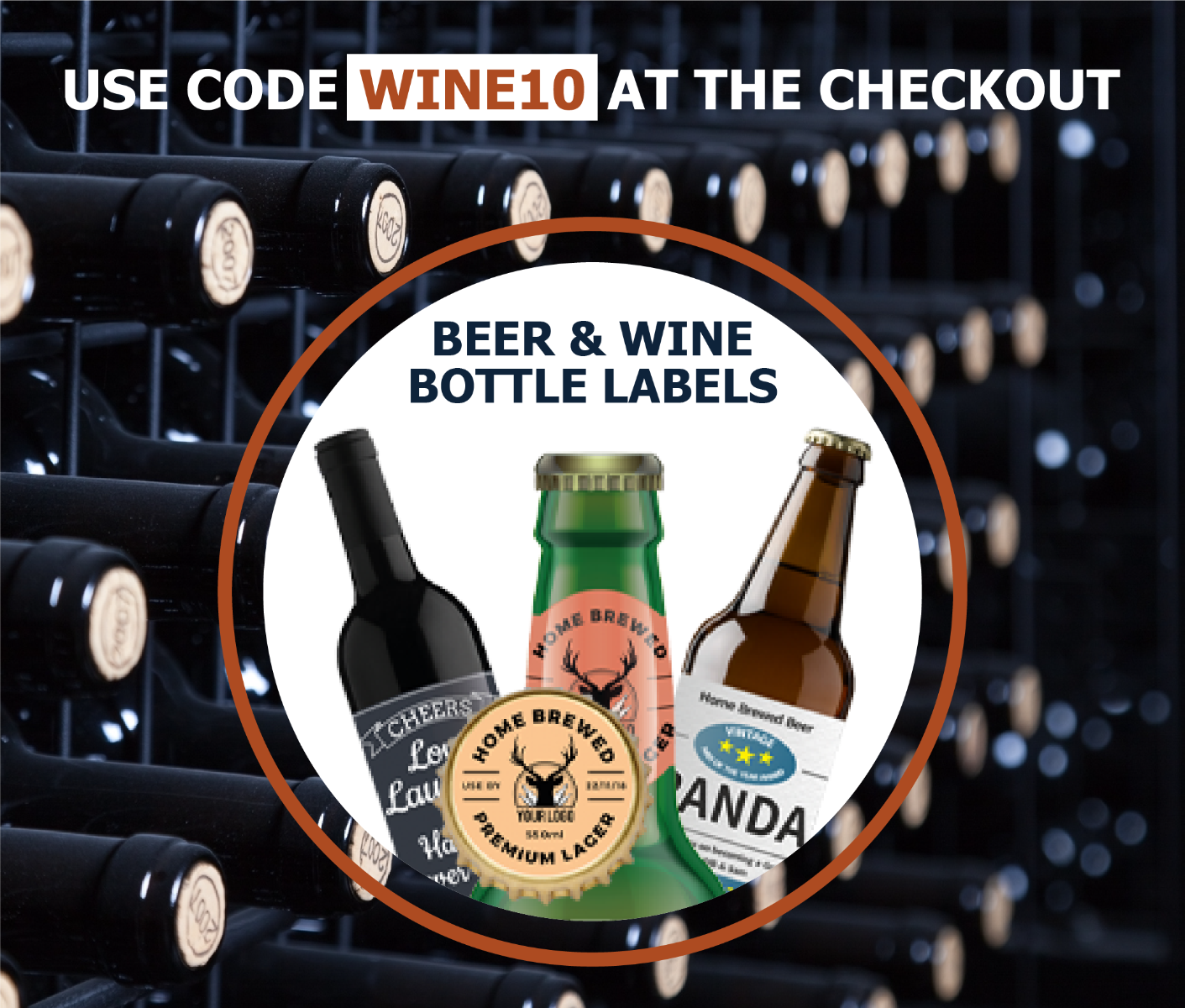 The English Wine industry is growing and according to English Wine Producers, organisers of English Wine Week, there are no fewer than 577 vineyards across the UK.
With Brexit still looming on the horizon, and record poor harvests in French and Italian producing regions, prices could be on the rise. British wine could grow exponentially if we turn to more local produce.
So if you are one of these vineyards how do you help your wine stand out from what is becoming a crowded market?
The answer is starting with a great label! Great labels improve sales and here at Sticker Gizmo we have a team of designers ready to help you produce the perfect label for your product.
To celebrate English Wine Week, (25th May - 2nd June) we are giving a further 10% discount off our beautiful range of stickers and designs in our Wine and Beer category.