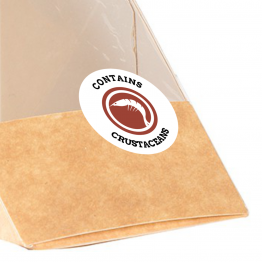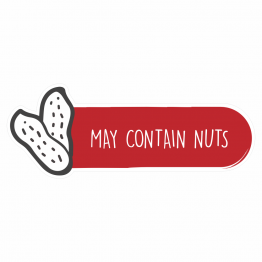 Food labelling is incredibly important, and there are strict rules about the food allergens which must be listed on all food products. Everything from peanuts and tree nuts, to crustaceans, molluscs, gluten, fish, eggs and milk. If they are in it, they need to be clearly labelled on it!
We provide a full range of allergen labels to make labelling products quick and easy, whilst ensuring all customers are fully aware of potential allergens.
If you are looking for custom food labels, why not get in touch with our design team. Our free design service can ensure your allergen labels stand out, and fully meet your brand requirements.